Will Zion Williamson Return To Duke Instead Of Getting Drafted By New Orleans?
David Hookstead | Reporter
Zion Williamson can apparently still pull out of the NBA draft if he wants to.
According to ESPN's Brian Windhorst, the freak-of-nature forward doesn't have an agent, hasn't signed a shoe deal and can still return to Duke if he wants to do so.
There's been some serious talk about this ever since the New Orleans Pelicans won the lottery. He could also threaten to return to school unless the Pelicans trade the pick to a team he likes. (RELATED: New Orleans Pelicans Win Top Overall Pick In The NBA Draft)
.@WindhorstESPN explains the unlikely, yet real possibility of Zion returning to Duke instead of entering the NBA. pic.twitter.com/eYcQUUIShz

— ESPN (@espn) May 15, 2019
As you all know, I'm a fan of chaos. I love chaos in sports. Give me the unexpected, and let's ride the wave out as far as we can.
Zion returning to Duke would nuke the NBA news cycle, and it would also be incredible for college basketball. If there's not a small part of you hoping that's how it all unfolds, then you're probably not a real fan of the game.
Also, I wouldn't blame Zion one bit for not wanting to play in New Orleans. They're not a good team, and they're not in a huge market.
In pro sports. You have to get your money as quickly as you can. A small-market team doesn't exactly help get that done.
I hate Duke. It's true, and all the loyal readers know it. Still, I'd almost like to see him play another year of college ball because it'd be exciting as all hell and it would just set the NBA on fire.
Imagine the amount of complaining we'd have to listen to. It'd be borderline biblical. That's something I can get down with any day of the week.
Go back to Duke, Zion! Burn the world down!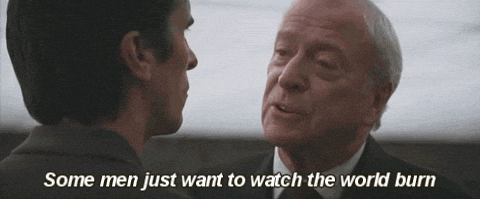 x3c!--POST_SCRIPT_TAG_MACRO--x3e