KKR Reportedly Approaches Walgreens Boots In Biggest LBO Ever
Private equity behemoth, KKR has formally approached drugstore giant Walgreens Boots Alliance about what could be the biggest-ever leveraged buyout. Bloomberg reports that, according to people familiar with the matter, the New York-based firm has been preparing a proposal to take Walgreens Boots private.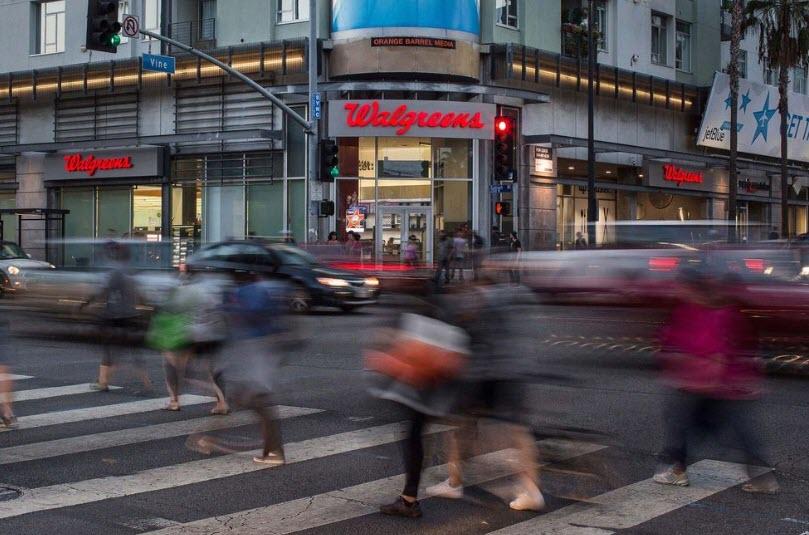 WBA's shares are up almost 8% on the headlines…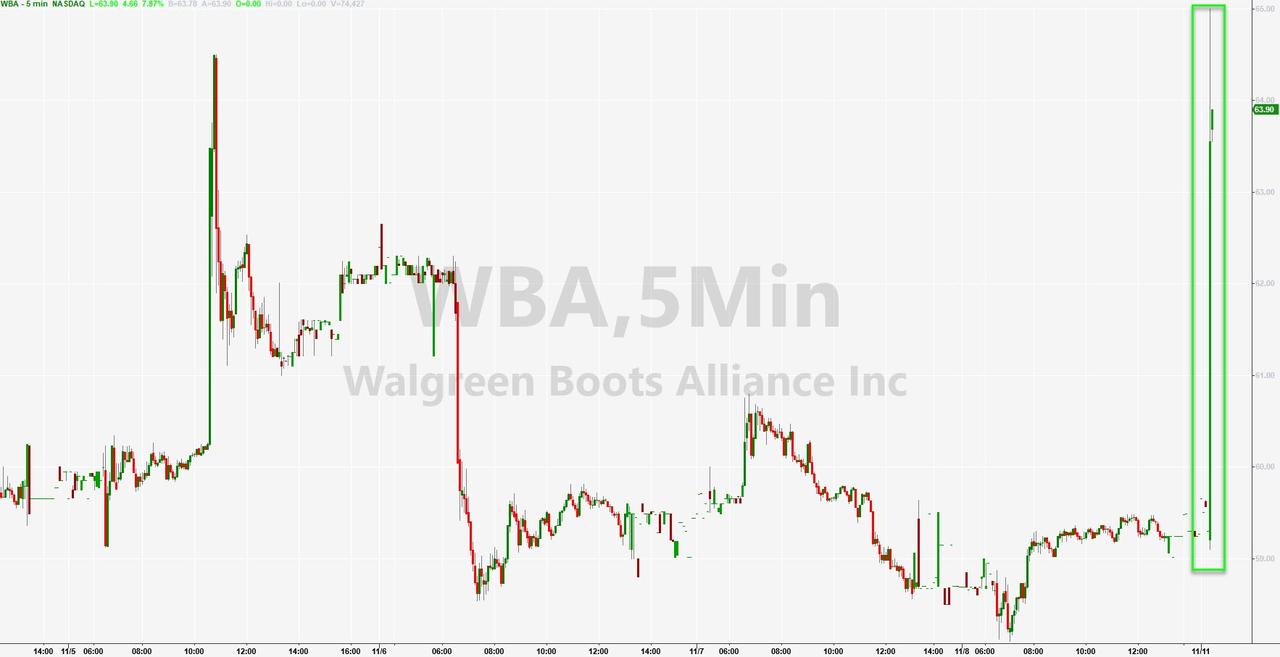 Deerfield, Illinois-based Walgreens Boots has a market value of about $53 billion and $16.8 billion of debt. At that size, a take-private of the company would top the largest leveraged buyout in history: the 2007 sale of utility TXU to KKR and TPG, which was worth about $45 billion including debt, according to data compiled by Bloomberg.
Interestingly, just last week, Bloomberg detailed the way the world's largest LBO could pencil…
A deal for Walgreens would be massive even without a takeover premium. But assume a bidder must pay a proper top-up — say, 20%-30% — and things get really ambitious. That would imply an offer of $85 billion, including assumed net borrowings. The debt component could be about $48 billion on LBO-style leverage multiples, with an equity part of $37 billion. Even with chief executive officer Stefano Pessina rolling over his 16% stake into the new entity, the private equity firms would still have to find close to $30 billion assuming there are no associated disposals.

To get there would require more than just a consortium deal. The private equity firms involved would have to call on additional support from their fund investors to support this specific buyout. But such arrangements do exist, and there is a real possibility of putting together such a syndicate to contribute the huge equity commitment. The private capital markets are deep.

Now consider the potential gains. To make a deal stack up, the private equity firms would want at least a 15% internal rate of return. This is plausible. Analysts at Credit Suisse Group reckon a Walgreens LBO could generate such an outcome with a bid at a 20% premium that uses debt worth fives times Ebitda. In fact, the drugstore chain could plausibly take its leverage as high as six times Ebitda. On that basis, Citi analysts reckon private equity buyers could clear the 15% returns hurdle by 2025 while paying $77 a share for Walgreens, a 29% premium.

It's not as if the assumptions involved in such modeling are especially racy. Credit Suisse forecasts $11 billion of Ebitda after five years of private equity ownership, with revenues increasing at 3.5% per year. That's not much more bullish than the consensus analyst forecasts for Walgreens' near-term sales. Ebitda margins would need to recover to 6.7%. Walgreens achieved that in 2018.

In summary, an LBO is a stretch but it could stack up.
The big question remains – is a Walgreens megadeal a flashing red signal of top-of-the-market recklessness.
Please follow and like us: