China Slashes 2020 GDP Growth For Provinces As Widespread Slowdown Persists
With phase-one talks signed last week, China's GDP growth in 2019 plunged to a 29-year low amid massive credit stimulus that has widely been ineffective to boost growth but has somewhat stabilized the economy.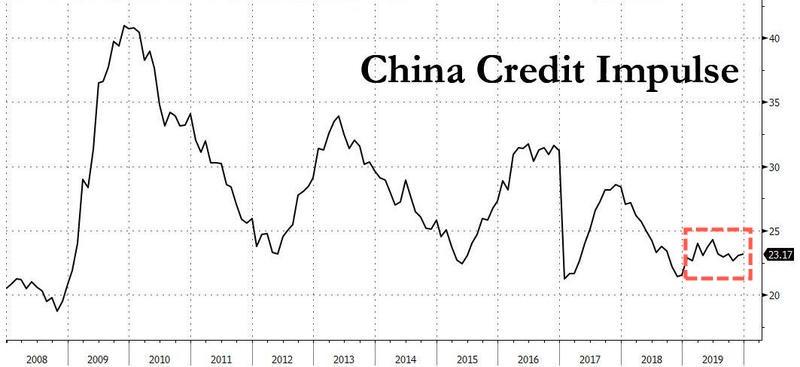 China's largest utility company State Grid has warned that the rate of economic growth in the country is expected to slide to 4% in the next four years.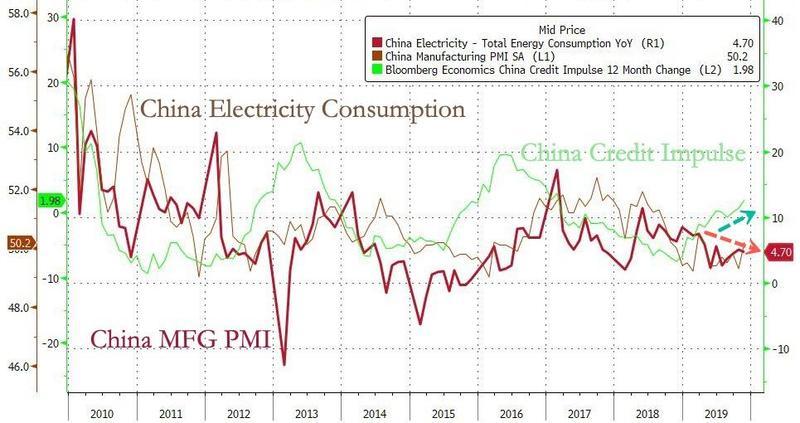 There was even a report on Tuesday showing China has already blamed the 2020 economic slowdown on the coronavirus epidemic that has already killed nine with at least 440 people infected in the country and spreading across the region, along with a new case in the U.S. 
The Communist Party of China has been quick to blame the slowdown on external factors, such as the trade war and other protectionist policies of President Trump, rather than their failures of amassing more than $40 trillion of debt, nearly 304% of GDP.
Coronavirus cases have been found in other places out of Wuhan, Hubei Province, indicating the epidemic is expanding. Concerns are mounting. It is inevitable that people will cut their trips during Spring Festival and holiday consumption will be hit.

— Hu Xijin 胡锡进 (@HuXijin_GT) January 21, 2020
Now we're starting to get more local data, on a provincial level, that shows many regions and municipalities have cut their 2020 growth targets over the prior year, reported Reuters.
About 22 provinces have slashed growth targets this year, including Beijing, Guangdong, Zhejiang, Henan, Hainan, and Fujian. 
Beijing, Shanghai, and Guangdong have all cut their target of 6.5% to 6% growth to about 6% in 2020, in line with the national goal of 6%.
Local government data shows at least 11 provinces have missed their 2019 growth targets and are expected to underperform this year.
The northeastern province of Heilongjiang will range around 5% growth for this year, with the Tibet Autonomous Region to see about 9%. 
Policy sources within China told Reuters that provinces would ramp up infrastructure spending to offset the slowdown. 
"Much of the national slowdown last year was driven by exports which will have weighed on the south and east more," said Julian Evans-Pritchard, senior China Economist at Capital Economics, in an email to Reuters.
China's GDP data is often skewed – and for more color on the country's economic activity — Fathom Consulting's China Momentum Indicator 3.0 (CMI 3.0) shows GDP growth well under 6% and stagnating.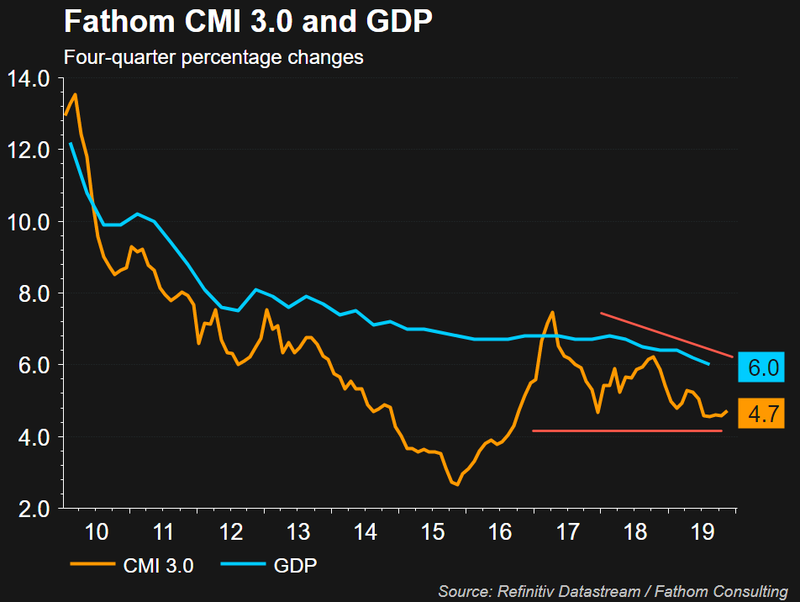 Please follow and like us: