Texas Supreme Court halts counties from issuing mail-in ballots to voters afraid of virus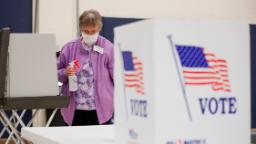 Texas Attorney General Ken Paxton asked the court to step in Wednesday, arguing that election officials are "misapplying" the state's "disability" requirement for absentee mail-in voting amid the pandemic.
Paxton, a Republican, filed a petition for Dallas, Cameron, El Paso, Harris and Travis counties.
The court will hear the case on May 20.
The next election date in Texas is July 14 for a primary runoff election. The last day to apply for a mail-in ballot is July 2.
This is a breaking story and will be updated.
Please follow and like us: