Nomura Warns The "Negative Gamma Tremor" Is Here
Well, that escalated quickly… All of a sudden, out of nowhere, the Nasdaq, and most especially its high-flying mega-tech members, are collapsing faster than an Adam Schiff narrative. No news, no earnings, no headlines… just the fact that a massively over-levered Japanese 'hedge fund' is no longer buying massive exposure in call options and sparking the virtuous opening bid to ignite momentum and set the Robinhood traders up for the day.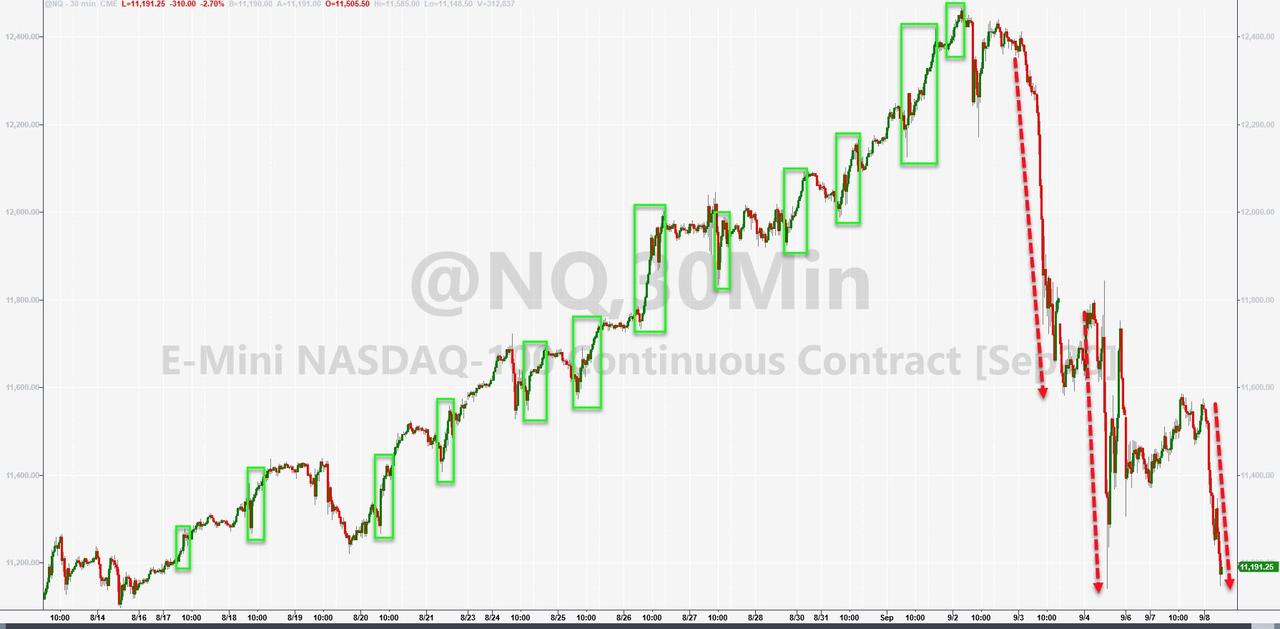 Simply put, as Nomura's Charlie McElligott has been detailing over the past few weeks, today's early trade action sees an extension of last week's "dealer (negative) gamma tremor"-induced price-pain in trend/consensus equities positioning, and the "net-down" exposure trimming off the back of the dealer hedging looks to be metasasizing.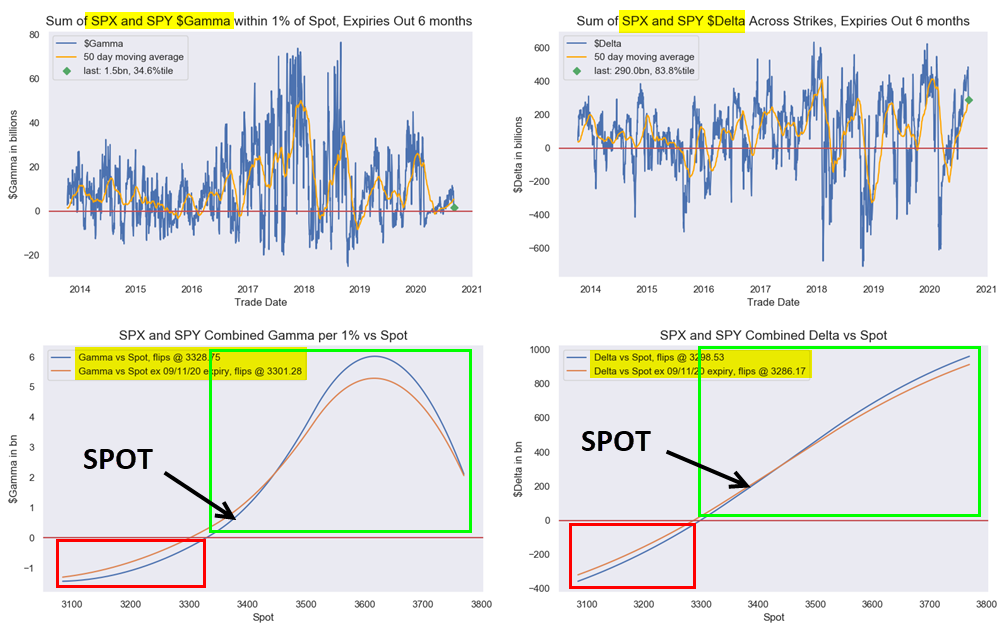 This is best exemplified this morning by the uber-crowded US Equities "long" in secular-growth Nasdaq futs -290bps vs everybody's cyclical / economically-sensitive "short" in the Russell 2k "just" -30bps, while USTs are bull-flattening once again in sympathy with the optical "risk off."
Nasdaq net $delta is still holding positive as well, but reduced massively from the prior "extreme long" (+$1.3B, 47th %ile from last week's +$16.2B, 100th%ile rank, as that delta is now "gone"), while the now "short $gamma" position corroborates the market price-action in NQ / QQQ, pre-open trading well below the gamma-neutral "flip" level (287.39 flip vs current 273.70 spot) as QQQ Delta too has "flipped short" below 282.27.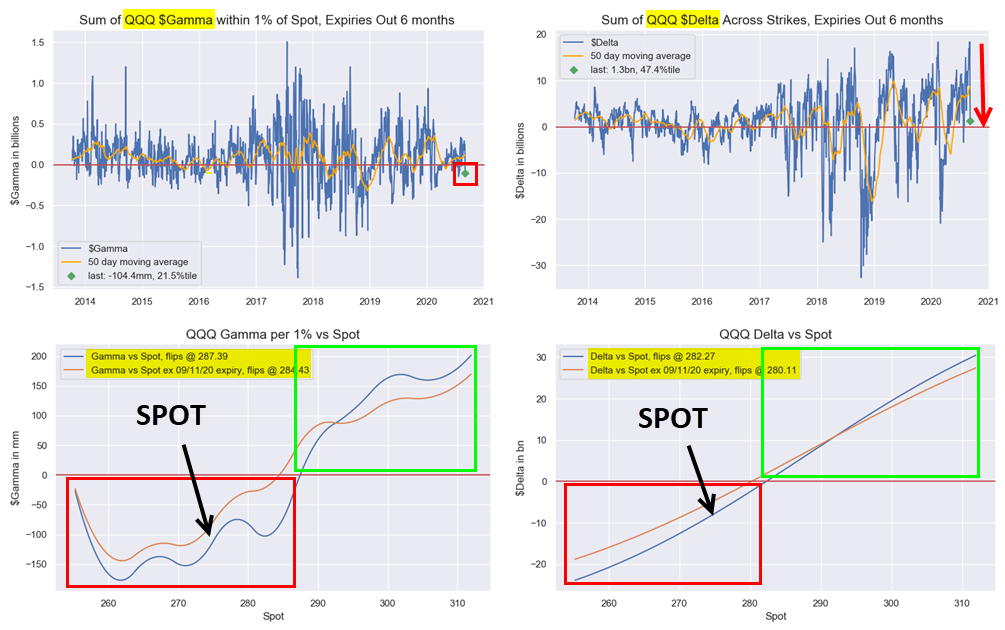 Interestingly, McElligott also notes that a fresh idiosyncratic pain-point within the Nasdaq / momentum tech trade is TSLA's surprising non-inclusion into the S&P late Friday, with the stock down over 15%.
This matters, warns the strategist, from a "knock-on" sentiment perspective with regard to the "trade from home" speculative frenzy, because TSLA is the "retail gamma proxy" with its multi-month furious scramble higher thanks to almost self-fulfilling short-dated (1 wk) OTM upside buying from the Robinhood set, creating these hyper-convex "crash up, crash down" moves.
Summing everything up – there's a supply issue now that Softbank is out…
Dealers are sitting on hundreds of billions in delta hedged tech stocks they don't need now that @masason has unwound his derivative trades

— zerohedge (@zerohedge) September 8, 2020
Please follow and like us: